Stick-On Phone Holder Sleeve
Estimated delivery in 3 days
The estimated time of delivery will be 3 business days from the time of purchase.
Enjoy fast and free shipping to everywhere within the United States.
If you are not satisfied with the purchase, send it back to us for a refund
Tired of bulk and suction cups?
Just stick this on
Get performance with less space when you have this handy Stick-On Phone Holder Sleeve that lets you hold your phone anywhere from your dashboard to backseat (or wall by your kitchen counter) for device convenience for the whole family.
Durable hold + build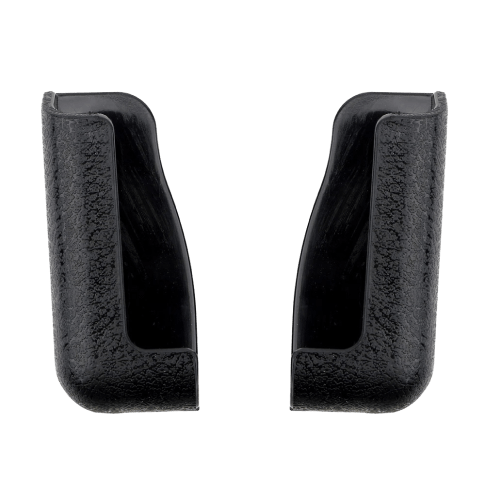 Suave yet gentle
Black PVC plastic mimics textured black leather for a high-end look and feel for any vehicle interior.
Compact + convenient
Our sleeve measures just 2.6" in length on its sides and 1.1" on the widths of its bottom, while its inside provides 0.5" of thickness for your device.
The power of 3M
Our Stick-On Phone Holder Sleeve features 3M-branded stickers on the back for sturdy, reliable hold wherever you choose to install this instant phone-holder accessory.
Stick-On Phone Holder Sleeve Reviews
Only logged in customers who have purchased this product may leave a review.