Estimated delivery in 3 days
The estimated time of delivery will be 3 business days from the time of purchase.
Enjoy fast and free shipping to everywhere within the United States.
If you are not satisfied with the purchase, send it back to us for a refund
A world of change starts with a drop of freshness
Hit refresh on your car
Add a touch of real rosewood to your car that can stimulate the senses through fragrant oils with this Wooden Clip-On Oil Diffuser.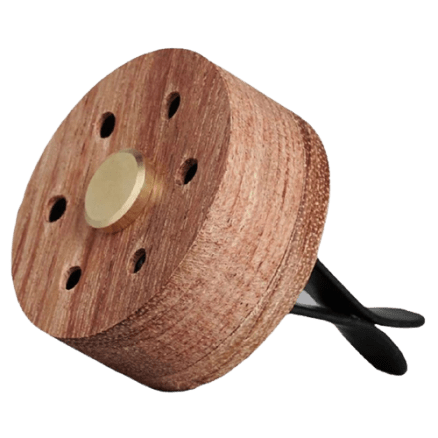 Behold the power of lava
Unlike traditional felt pads that just suck up essential oils, this diffuser comes with mini lava stones that absorb and retain scent for longer.
Easy installation
A claw clip-on screws onto the wooden diffuser easily, letting you install to any car A/C vent.
Find your peace, even when driving
Whether stuck in snarly traffic or navigating through a rough rainy day, allow your favorite smells to chill you out through this Wooden Clip-On Oil Diffuser. Note your purchase does not include essential oil.
Wooden Clip-On Oil Diffuser Reviews
Only logged in customers who have purchased this product may leave a review.