Portable USB-Rechargeable LED Work Lamp
Estimated delivery in 3 days
The estimated time of delivery will be 3 business days from the time of purchase.
Enjoy fast and free shipping to everywhere within the United States.
If you are not satisfied with the purchase, send it back to us for a refund
Visibility where (and when) you need it
Convenience is here
Light up any workspace, play area, or space with this easy-to-carry Portable USB-Rechargeable LED Work Lamp.
Nice 'n bright
For maximum visibility
Shine as far as the eye can see
Our bright LED shines light for 164 – 328 feet, so you can light up any area.
Compact & bring-along-friendly
Measuring 6.4" 4.9" (L x W) and weighing 10.6 oz, our light is easy to take anywhere, from a backpack to your car glove compartment.
Power up conveniently
This compact light is USB-chargeable (micro USB cord not included), meaning you can plug in a cord and charge in any 12V outlet head.
Sturdy and strong
ABS plastic and LED light components make this Portable USB-Rechargeable LED Work Lamp a dependable, reliable light source.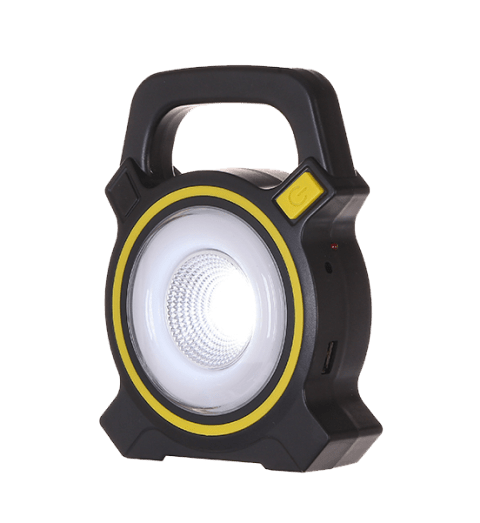 See the light
Your phone can't last forever (or shine for that far) — that's why this compact LED lamp is great to have on hand for any garden work, repairs, paint jobs, and more.
Portable USB-Rechargeable LED Work Lamp Reviews
Only logged in customers who have purchased this product may leave a review.