Estimated delivery in 3 days
The estimated time of delivery will be 3 business days from the time of purchase.
Enjoy fast and free shipping to everywhere within the United States.
If you are not satisfied with the purchase, send it back to us for a refund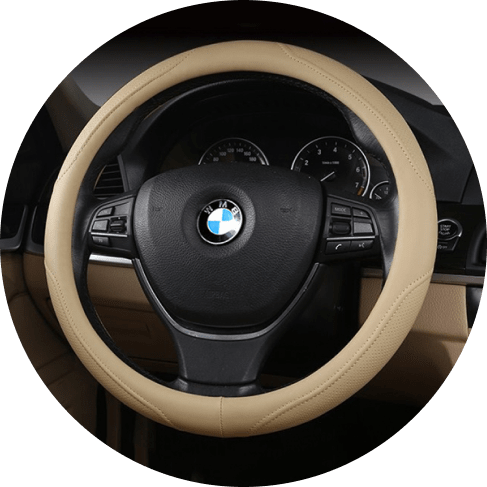 Protect your steering wheel
Add some grip to your drive
We all love that feeling of cruising down the road with nothing in our way. So make your drive smooth and relaxed with full control — our elegant Beige Polyurethane Leather Steering Wheel Wrap helps you get a better grip on the road ahead.
A smooth touch & feel
Fits most steering wheels
With 15" in diameter, our steering wheel cover fits most standard vehicle steering wheels.
Protection that goes a long way
Keep your steering wheel from burning and peeling from intense sunlight with the polyurethane rubber of our cover. Stitching detail also adds a touch of modern design to this cover.
Everyone can use some help
Strengthen your control over the steering wheel with this smooth, grip-ready Beige Polyurethane Leather Steering Wheel Wrap.
Beige Polyurethane Leather Steering Wheel Wrap Reviews
Only logged in customers who have purchased this product may leave a review.