Estimated delivery in 3 days
The estimated time of delivery will be 3 business days from the time of purchase.
Enjoy fast and free shipping to everywhere within the United States.
If you are not satisfied with the purchase, send it back to us for a refund
Need an extra helping hand?
(Here's a little assistance)
Keep earphones, sunglasses, and even your phone in place with this Multifunctional Air Vent Hook. It's extra storage that barely takes up any space.
Clip in + hook on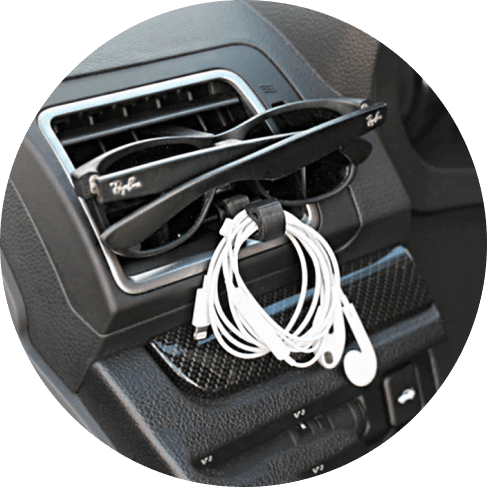 Simple installation
The straight dual-claw design allows you to stick straight into any car's air vent for immediate, sturdy hold.
Finally, some help around here
Keep glasses, your phone, and spare charging cords from rattling around in your center console or cupholders with this handy multitasker.
Everyone can use a helper
Reduce clutter and stress to any driver with the non-bulky storage convenience of this Multifunctional Air Vent Hook.
Multifunctional Air Vent Hook Reviews
Only logged in customers who have purchased this product may leave a review.