Estimated delivery in 3 days
The estimated time of delivery will be 3 business days from the time of purchase.
Enjoy fast and free shipping to everywhere within the United States.
If you are not satisfied with the purchase, send it back to us for a refund
All your needs
(Within reach)
Keep things nice and tidy, from your phone to keyfob to gum, all in one clip-on solution. Our Multifunctional Cloth Phone Bag makes it possible to free up your cup holders and center console — for all you need right within arm's reach.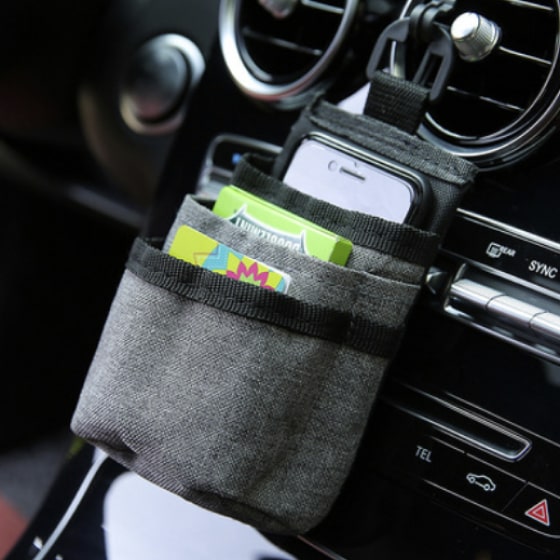 Hook it end
Load it up
Clip in + hold on
An included hook lets you attach to a D-ring on the phone bag and stick right into your air vent.
A place for power
A bottom opening allows seamless access for your charging cable to charge your phone as it's in hold.
Three pockets for all your things
Keep business cards, badges, your smartphone, and other essentials in the handy pockets of this holder.
Sized for greatness
Our Multifunctional Cloth Phone Bag measures 5.7" x 3.5" x 2.8" (L x W x D), for a non-bulky storage add-on solution for your ride.
NA thoughtful solution for every driver
Maximize your space with this clever add-on for your random knick-knacks and phone — for storage smarts you (or any recipient) will appreciate.
Multifunctional Cloth Phone Bag Reviews
Only logged in customers who have purchased this product may leave a review.