Estimated delivery in 3 days
The estimated time of delivery will be 3 business days from the time of purchase.
Enjoy fast and free shipping to everywhere within the United States.
If you are not satisfied with the purchase, send it back to us for a refund
An all in one solution for all your little stuff
Need a secure and convenient way to keep your little essentials with you at all times? Get yourself a case that can hold your keys, AirPods, and even a keychain.
What's so special about this case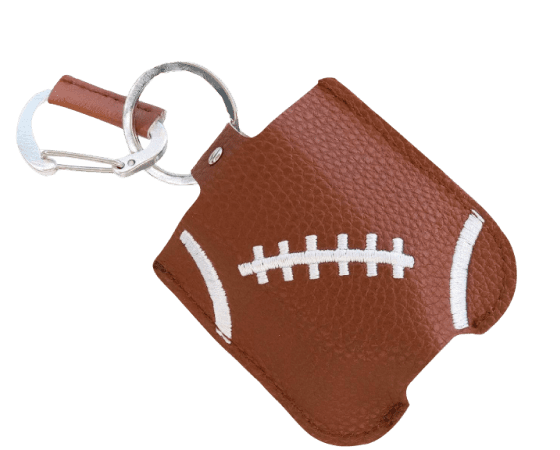 Add extra flair to your style with
this unique accessory
Are you a football fan? If so, then this will be a perfect accessory for you. It is a convenient solution created in a design that will suit many football lovers.
What can this case hold?
This case is the perfect solution for all your little things. You can keep your white AirPods case in it and prevent it from scratches or marks, or you can store your hand sanitizer or keychain in it for safekeeping.
A useful little accessory
Not only is this case a great solution to safeguard your belongings, but it is also a great way to show your interests if you're passionate about football. With this case, you can comfortably carry around your AirPods/keychain or hand sanitizer and demonstrate your passion for the wonderful sport that is football.
Sanitizer/AirPod Case Keychain Reviews
Only logged in customers who have purchased this product may leave a review.